"I am attracted to the world of the night that many do not see while deep in slumber," notes Ben Feeney. "There is an intense energy, vitality, and  ambient mood that transforms the world at night. Many times while on photo shoots, I stay out all night—until the sun comes up—capturing this unique universe."
All of Brendan Ben Feeney's photographs are available for purchase.  Shipping on all orders is free. Sales tax is applied for Massachusetts residents. Please contact Ben for more information.
Click each thumbnail to see a larger version; click again to return to the gallery page.
* * * * * *
California Street 1 AM, San Francisco
* * * * * *
Castro Street Theater at Closing before the Neon Is Turned Off, San Francisco
* * * * * *
Commercial Street, 4 AM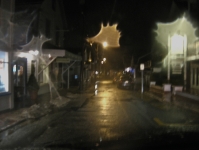 * * * * * *
East End, Commercial Street, Provincetown, 4 AM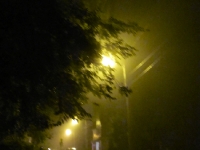 * * * * * *
Where I Write in Winter, Provincetown
* * * * * *
Grant Avenue, 3:38 AM, San Francisco
* * * * * *
James Once Sang, "When I'm Feeling Loose and Right, I'm Driving in my Automobile."
* * * * * *
Ben Now Needs Glasses
* * * * * *
Intense Energy High Heat Bear Week
* * * * * *
Night Owl Shooting at 4 AM in February, Cape Cod
* * * * * *
Not Comfortable with Ashes to Ashes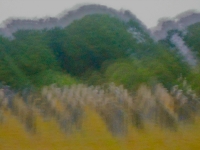 * * * * * *
Room 153 Belongs to Us, Stanford Court Hotel, San Francisco
* * * * * *
Sax & Song, Ellington's Jazz Club, Sanibel Island, Florida
* * * * * *
When the Bars Close in Provincetown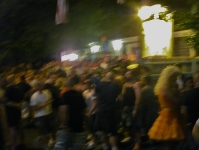 * * * * * *
Drive-in on a Hot Summer Night
* * * * * *